A Journey to Unbreakable Connections 🌟

Hey there,
Welcome to the Tuesday Toots, the bi-monthly newsletter!  
We all crave those heart-warming moments, the shared laughter, and the joy of togetherness. In these fast-paced times, nurturing strong family relationships is more crucial than ever. Whether it's a game night, a heart-to-heart conversation, or even a shared meal, every interaction adds a stitch to the beautiful tapestry of our family story.
There's a magic that happens when a family stands strong and united, an unbreakable bond that weaves beautiful stories of love, trust, and support. In this edition of our newsletter, we're diving into the heart of our homes and celebrating the essence of family—the foundation on which our lives are built.
"In family life, love is the oil that eases friction, the cement that binds closer together, and the music that brings harmony. "

– Friedrich Nietzsche
All relationships, irrespective of with whom, result from patience, trust, honesty, and commitment. It's not like junk food but a meal prepared with love and thought. I feel this comparison hits the spot bang on, don't you? The art of effective communication, the joy of creating lasting memories, and the power of understanding and forgiveness all somehow contribute to building the foundations for a strong relationship.
You will agree that building anything is a gradual process. It needs time, love, attention, and nurturing. When it comes to our kids, there's no doubt we love the little minxes who run our lives. But love should not be confused with a lack of discipline, or values, or giving them a free run to do what they want. Dealing with children needs us to walk a tightrope.
Here are a few suggestions of what we can do to develop strong relationships in the family.
1: Communication and Active Listening: The Foundation of Family Unity
Communication is like the glue that holds our family together. Imagine a house where we can all talk openly, share our thoughts, and understand each other better. That's the magic of effective communication.
Tips for Better Communication:
Listen with an Open Heart: When someone is talking, listen carefully, not just the cursory nodding of the head or indulging them for a few minutes. It shows we care and understand.
Express Yourself: Don't be afraid to share what's on your mind or how you feel. Honest conversations build trust.
Stay Calm: If things get tough, take a breather. Don't vent and then regret. It's okay to come back to the conversation when we're calm.
Let's talk, let's listen, and let's make our family bonds stronger!
2: Quality Time and Activities: Making Family Moments Count!
Ever notice how a great movie becomes even better with popcorn? Well, that's what quality time does for families! Spending good, focused time with our loved ones is like adding butter to our popcorn—it makes everything pop!
Ideas for Quality Time:
Game Nights: Board games or charades can be a hoot! Laughter guaranteed.
Cooking Together: Create a family recipe or bake cookies—messy but fun!
Nature Walks: Explore the outdoors, breathe in the fresh air, go for picnics, and share stories.
Let's put our phones away, pick an activity, and make some awesome family memories.
3: Resolving Conflicts: Making Peace, Not Pieces!
Families have little tiffs sometimes. Each member is unique and special, with their own personalities and ideas and perceptions. Conflict is okay; it sets the tone of the family dynamics. What's more important is HOW we handle it!
Tips for Peaceful Conflict Resolution:
Stay Calm: Breathe in, breathe out. Count to ten. Angry words won't solve much.
Listen First: Let everyone share their side. Understand where they're coming from.
Forgive and Forget: Holding grudges is like holding heavy bags. Let go and feel lighter.
Conflict is just a tiny bump. Let's smooth it out and keep the family wagon rolling!
4: Support and Encouragement: Lift Each Other Up, Always!
Become the cheerleader of the family. We don't need pom-pom waving, but a few regular high-fives in our lives can work wonders, right? Remember to cheer, support, encourage, and motivate each other.
Ways to Show Support:
Daily Dose of Encouragement: A simple "You can do this!" can go a long way.
Celebrate Wins: No matter how small, a victory dance is always welcome!
Lend an Ear: When a family member needs to talk, be their go-to listener.
You're the wind beneath their wings, the applause in their journey. Keep the support flowing and watch your family soar!
5: Traditions and Rituals: Weaving the Family Tale Together
Traditions are like the favourite blanket that keeps us warm—familiar, cosy, and full of love! They give us a sense of 'This is us,' and makes us feel like we belong to something beautiful. Imagine a special day each week for a movie night, or a yearly picnic where everyone comes together—it's like the invisible bonds that keeps our family story unique!
Creating Meaningful Traditions:
Cooking Nights: Prepare a family dinner together and savour the chaotic love cooking in the kitchen!
Annual Vacations: Plan and go for a family only vacation at least once a year (more the better) where there's something for everyone.
One for the Family Album: Capture your growth, year after year.
Start your tradition and watch your family tapestry get richer and more colourful with every thread of love and togetherness!
6: Respecting Differences and Individuality
The family is like a jigsaw puzzle and we're all different pieces that have to fit perfectly to make the family! Each of the pieces are unique and have their own place in the puzzle.
It's our unique qualities that make the family picture complete and interesting. Let's embrace these differences and celebrate them, like a big, colourful mosaic made with love and understanding.
Embracing Diversity:
Talk and Listen: Share thoughts, even if they're different. Learn from each other.
Respect Opinions: Even if you disagree, respect that everyone has their perspective.
Family Projects: Work together with each one's strengths for a common goal.
Let's keep our mosaic beautiful, vibrant, and full of love and acceptance for every unique piece!
7: Creating a Nurturing Environment: Love Grows Here
Imagine our home as a garden, where love, care, and understanding are the sunshine and rain! It's essential to nurture this garden so our family can bloom. A nurturing environment is like a warm hug—it makes everyone feel safe, loved, and cherished.
Tips for a Nurturing Home:
Quality Time: Spend time together, even if it's just for a quick chat.
Work and Play Balance: Set boundaries for work and relaxation.
Express Love: Say "I love you" often. It's like watering the family plant.
Let's tend to our family garden, and watch the love grow and bloom in the beautiful sanctuary we call home!
You've just taken a delightful journey where we've explored the secrets to building unbreakable family bonds—the power of communication, the magic of shared moments, the strength of understanding, and the beauty of traditions.
Remember, you are the architects of your family's happiness, and every effort you put in is a brick towards a stronger, more loving home.
Now, it's time to put these pearls of wisdom into action!
Start those conversations, plan those movie nights, embrace your uniqueness, and create traditions that will echo through generations.
Strengthening family bonds is an ongoing adventure, and the joy you'll find in a united family is your treasure.
So, here's to a journey of love, laughter, and endless beautiful memories with your beloved family. Happy bonding!
Book Recommendations:
"The 7 Habits of Highly Effective Families" by Stephen R. Covey
Review: Stephen R. Covey, renowned for his self-development work, presents "The 7 Habits of Highly Effective Families," a transformative guide to building strong family relationships.
Covey's principles, like prioritizing family values, effective communication, and collaborative problem-solving, provide a roadmap for nurturing healthier connections. By focusing on proactive habits and fostering a shared vision, Covey empowers families to thrive together, making this book a valuable resource for anyone seeking actionable strategies to fortify their family bonds and create a harmonious home life.
2. "The Family Table: Recipes and Moments from a Nomadic Life" by Jazz Smollett-Warwell and Jake Smollett
Review: "The Family Table" is a heart-warming journey through the Smollett family's experiences, blending delicious recipes with touching anecdotes. It beautifully illustrates how gathering around the table and sharing meals fosters deep connections and memories.
From favourite family recipes to meaningful traditions, this book emphasizes the significance of food in strengthening family bonds, making it a delightful read for those seeking to enhance their family relationships through shared meals and cherished moments.
Finally launched ..
I've done it, launched my first online course on ​"Cultivating Good Habits in Children"​ on Udemy.
I had written a ​blog​ last week about the same as part of the promotion. This project has been in the making for a long time as it needed me to learn new skills, get over my biggest fears and apprehensions. But this is something close to my heart and had to be done.
It may not have the finesse of the other videos or courses, but the content is from the heart.
Do subscribe and share with your friends and family. and more importantly I would love to hear from you; feedback will help me create a better course the next time!
Interesting articles I read
​Who invented cursive writing – and is it going extinct?​ – A lovely article which talks about the origin of this beautiful art, its rise and gradual decline and its final resurgence in the present society. If you miss indulging in this art form of cursive writing, then I'm sure you'll enjoy reading this.
​What are animals thinking?​ – If you've a pet, then there's no point discussing it with you because you know this is the truth – they can feel the different emotions just like us. But recent studies show that this is not restricted to our dogs. Interesting read.
Books by my bedside
Still reading ​American Prometheus: The Triumph and Tragedy of J. Robert Oppenheimer​by Kai Bird and Martin J. Sherwin right now. Will need some more time to finish.
​Ivory Throne: Chronicles of the House of Travancore ​by Manu S. Pillai. It's been a slow week (from the reading point of view) what with all the festivities and family gatherings. Keeping my fingers crossed to catch up fast!
Latest Blogs (in case you missed)
Cultivating Good Habits in Children
Intentional Parenting: Building Stronger Families, One Step at a Time
Before we go, let me inform you to check out the Crazy Wise Owl Store for new, awesome worksheets bundle for the young learners.
And don't forget to subscribe to the newsletter 'Tuesday Toots' for the engaging insights into the world of parenting and bringing up children. Of course theres a lot we talk about and discuss.
Take care till next time,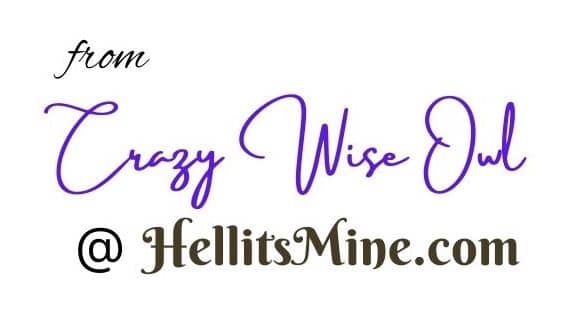 +