​
Hey there,
Welcome to the Tuesday Toots!
It's that time of the year, especially in India, when there's no escaping the non-stop festivals and festivities. It slowly starts building up from August and reaches the crescendo with Diwali. The air is electrifying with energy and enthusiasm and positivity.
The festivals are a time to come together – families, friends, neighbours. In short, everyone is in a celebratory mood (and no, it's not because of India's enviable performance on the cricket pitch!).
"Spiritually, life is a festival, a celebration. Joy is of the essence of life."
– Swami Agnivesh
The flip side of all these celebrations is the unrestrained indulgences. It takes a large dollop of will power to resist the mithais or say no to an extra helping of payasam. It is especially a torture if you're blessed (or is it cursed?) with a sweet tooth. So, what's the way out? Quite simple but certainly not easily done. Maintain some self-control! Ha, like I said, easier said than done.
In this newsletter, I decided we need to focus on keeping ourselves prepared for the aftermath of the festivities. Here are 5 tried and tested and absolutely simple ways of taking care of yourself while making the best of the festival season.
1) Balancing Treats and Nutritious Eats
Food is always the centre of any celebration anywhere in the world, including India. Each of the festivals has its own special dish. Like Ganesh puja is incomplete without the modak, Sankranti celebrations have Pongal, Diwali means gujjias and the list goes on. Traditionally, these sweets were made at home. All the ladies of the house would come together and make these in large quantities for everyone, with easily available ingredients.
It's all available commercially now but at a price. It's no longer as healthy or balanced. Though there has been a conscious shift to using more healthier ingredients and experimenting with the non-conventional combinations, yet it doesn't solve the problem. We've to be careful about what we consume and how much. Every time you feel tempted to dig into those juicy gulab jamuns or decadent laddoos, remind yourself about the harmful effects of overindulgence.
Don't deprive yourself of the delicacies but eat consciously. Serve dry fruits instead of sweets. Go for homemade sweets instead of buying everything of the shelf. Ask your friends to make one item at home and then each of you can share; that way you get a variety of dishes and they're all homemade (and less work for you!)
2) Stay Active, Stay Energetic
A great way to balance the gastronomical indulgence is to exercise regularly. Hit the gym with a vengeance. If you can continue with your exercise routine, believe me you'll feel less guilty as you've an extra laddoo. Also, the excessive eating can make you feel sluggish. Exercising can help you elevate your mood and make you feel much better.
Festival overeating or not, exercising should always be a part of your lifestyle. You can't pull dandiya all-nighters for the complete season; it is a great calorie-burner but for only those few days. So, keep your gym wear ready (buy a new set along with the festive silks to keep the motivation up). Inspire your friends and buddy up so it's more fun exercising together. Great time to join a gym or yoga class; can't find a more auspicious beginning to a new you!
3) Mindful Celebration – Managing Your Stress
It may sound weird but too much of celebrations and social outings can be stressful – and I'm not talking about me! The constant need to look good, what to wear, what to eat, where to go, whom to meet, updating on social media, number of likes, all these can cause avoidable stress. Don't get carried away by peer pressures, or the need for conforming with expectations.
It's the time to be happy, spend quality time with family and friends, make beautiful memories – it's that simple. Remember this and remove all the other appendages attached to the celebrations. You're doing it for yourself, focus on what makes you happy and fulfilled. Instead of posting thousand and one pictures of you on social media and then waiting for validation from the universe, focus on creating a core memory of the occasion with the people you're celebrating. Be present in the present.
4) Adequate Rest for Rejuvenation
Celebrations can be as physically demanding as mentally and emotionally exhausting. Don't hesitate to take a step back if needed. How do you expect to go through the entire festival without a break? Like during the Navratri celebrations, going for dandiya parties each night and then turning up for work looking sharp as a pin is not happening.
Your body needs time to rejuvenate. Over exhaustion can lead to other health concerns too. So go easy on yourself. Plan the events you want to attend in such a way that you cater for days to relax.
Sleep. Don't forget the best medicine – a good sleep. I'm sure you've read enough about the healing powers of sleep, how our body recharges and rejuvenates itself during the sleep. Well, read those articles again so you remember that no amount of night creams or undereye creams can help if you don't get enough ZZZZs.
5) Hydration, Immunity, and Well-being
The cocktails, mocktails, slushies and juices are great but remember to keep yourself hydrated with good old water. Instead of adding to the plastic waste, carry a bottle of water with you always. Has two benefits – one you can continuously keep having sips of water at regular intervals and two, you'll be able to keep track of the amount of water you've consumed.
Keeping yourself hydrated is vital to maintaining your wellbeing. It will also help you regulate your hunger, keeping you away from mindless gorging. And it will help convert all the rich food into useful fuel for the body by aiding in digestion. It will also flush out the toxins from the body and keep your skin glowing. The irregular time schedules, lack of adequate sleep, indulgent diets can affect your immune system. Keeping yourself hydrated will reduce the ill-effects and build your immune system.
So, don't forget to pick up that bottle of water after you've checked yourself out in the mirror one last time before stepping out of the door.
Finally,…
Festival times are fun. It's when everyone is pumped up and feeling positive. Be Dussehra, Diwali or Christmas, the cheer is infectious and unless you're Grinch incarnate, it's impossible to not get carried away in the sway of happiness, togetherness, and joy.
May you've a lovely time with family and friends. Enjoy the festivities everyone, but mindfully.
Interesting articles I read
​A rare and puzzling 'domino effect' triggered 4 powerful quakes in Afghanistan – Just when the scientists and geologists thaought they had it all figured out, Mother Earth springs another surprise. She's always a way ahead. See how life got upended in this region of 'low seismic activity'.
​10 of the world's quirkiest forms of public transport – I had fun reading this article. Travelling is always enjoyable and if you can manage it on one of these, then its a lifetime memory!
Books by my bedside
​Ivory Throne: Chronicles of the House of Travancore by Manu S. Pillai. Reached half way; still a long way to go. It's been a slow week (from the reading point of view) what with all the festivities and family gatherings.
Latest Blogs (in case you missed)
Take care till next time,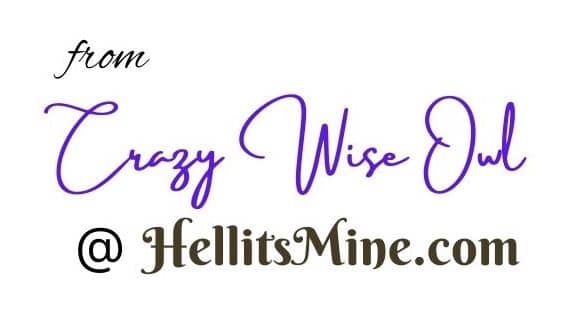 ​