​
Hey there,
Welcome to the Tuesday Toots!
This Diwali, the experiences were different.
There was burning not because of the buying gifts but because of the smoke in the air.
There was chocking not because I laughed so much with friends and family but because I was not able to breathe the smoke.
I look tired and sleep deprived not because I was partying all night but because I couldn't sleep a wink because of the loud explosions of the firecrackers.
I always looked forward to Diwali celebrations but not this year. I was dreading the evening.
Diwali has moved from the lights and sweets and gatherings to bursting crackers and fireworks all night long – the louder the better. And in the deafening noises of the explosions, is lost the joys of togetherness and bonding.
"You can start changing the world for the better daily – no matter how small the action."
– Nelson Mandela
1) No More Chocking: Air Pollution Awareness
The pre-Diwali season began this year with major concerns arising due to severe air pollution levels in Delhi and Mumbai.
Reasons were primarily mindless constructions, unchecked growth of vehicular traffic, and crop burning. Add firecrackers during Diwali. For once the high scores of AQI were not something to be proud of.
Lots of noise is made about the alarming state of air quality. Several knee jerk actions taken to check the air pollution levels, and blame game upped between different government agencies, each pointing fingers at each other. This year Supreme Court even banned firecrackers in the capital.
Really?
Do such extreme steps for a day or so help resolve the issue?
What can actually be done is-
1] Reduce emissions from vehicle
· Encourage public transport slash carpooling
· Create lanes for bicycles, promote electric/hybrid vehicles
· Stricter implementation of emission standards for vehicles
2] Promote clean energy sources
· Encourage use of renewable energy sources like wind, solar, and hydroelectric power
· Support development and adoption of clean energy technologies
· Create awareness about energy efficient practices in industries and households.
3] Monitor air quality regularly
· Stricter air quality standards and regulations to be maintained
· Set up air quality monitoring systems with alarms
· Levy heavier penalties for breach in standards even if it's the government itself
2) Celebrate Quietly: Say NO to Noise Pollution
Diwali is referred to the 'Festival of Lights'. But looks like we need a name change. With each year, decibel levels are going skyrocketing (pun intended). The firecrackers are getting louder and louder.
Every time one is lit, you can feel the tremors in the floor, the windows reverberate, and your head feels numb. How can these feelings be associated with any form of celebrations or festivities?
Here's what can be done-
1] Use eco-friendly firecrackers.
· If you have to, then burn low decibel firecrackers with lesser harmful emissions.
· Focus on lighting up the house with earthen diyas and lanterns.
2] Implement stricter regulations.
· Clear guidelines on timings and types of firecrackers to be promulgated,
· Encourage communities and societies to implement time restriction.
3) Awareness and Action; No More Talking
It's all about creating awareness and educating people about the desperate situation we are heading towards, and that we're in this together. If today its Delhi and Mumbai, the rest of the country is not far away or safe from the effects of this evil.
Knee jerk reactions, or short time regulations, do not help and will never get the desired results. It has to be a continuous process.
Awareness campaigns must be created without sounding preachy and must suggest alternatives which look interesting and enticing. Let's start from the schools, that's where the future citizens of the society are and they need to be aware of what they are going to inherit.
1. Educate people about the use of renewable energy sources and how to use at local levels.
2. Societies, malls, hospitals, schools, shopping complexes, etc can transition to solar energy.
3. Promote and incentivise use of clean energy sources so more people are encouraged to use it.
4. Heavier and stricter penalty for defaulters, no compromises there.
5. Encourage and organise Diwali celebrations with cultural activities and community gatherings without the firecrackers.
6. Promote eco-friendly firework-free festivities, like rangoli or diya making.
7. Educate people about ill-effects of burning firecrackers (that louder firecrackers do not reflect your social status but your ignorance).
Message to Future Generations
We talk of a glorious future. But what kind of a future are we talking about if we've no clean air to breathe, no clean water to drink, no hearing left to hear our loved ones, and no life left because our body couldn't cope with the onslaught of toxins?
I don't want to sound like a naysayer but sometimes it's hard facts which catch our flickering attention. We've to work together continuously and tirelessly to ensure we can give our future generations the future they deserve.
All that is needed are small steps to create a better world where we can celebrate our festivals in their true spirit, with love, joy, happiness, fun and laugher, with our families, friends, and dear ones.
Interesting articles I read
​Noise pollution harms more than your hearing – And since we were discussing this, had to share it. It's interesting and informative, and certainly worth reconsidering our choices.
​How can you tell if a photo is AI generated? Here are some tips – For people like me, this is a must read. I'm still not sure which side I'm on with the whole AI discussion. And since it is everywhere, it is becoming very difficult to ignore it any more.
Books by my bedside
Finished reading Common yet Uncommon by Sudha Murthy. A beautiful collection of short stories based on real-life people from her life in the early years. It's a easy read (like all her books) and relatable (we all have such people in our lives).
Latest Blogs (in case you missed)
In case, you've missed subscribing to the Tuesday Toots newsletter, go ahead and click the button.
​
Take care till next time,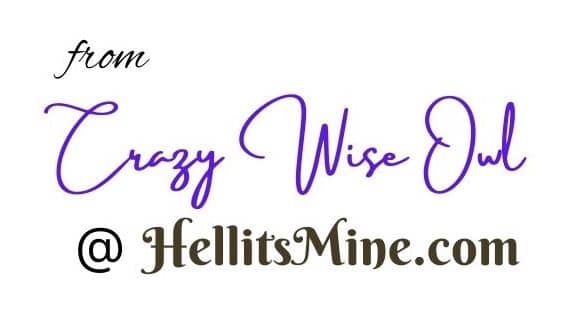 ​