​
Hey there,
Welcome to the Tuesday Toots!
This edition of the newsletter is dedicated to helping you find balance in a digitally-driven world and prioritize your mental well-being.
After the long-ish newsletter the last time, I decided to keep it short and sweet, in keeping with the subject under discussion (that is, lesser digital time). In this issue, we'll explore the profound impact of technology on mental health and share strategies to maintain a healthy digital life balance.
1) Understanding the Impact of Technology on Mental Health
a) Unravelling the Connection between Technology & Mental Well-being
In today's fast-paced digital era, technology is everywhere and has profoundly impacted our lives, including our mental well-being. There's no break from the constant barrage of information, notifications, messages and screen time. And this can take a toll on our mental health, leading to stress, anxiety, and even depression. Understanding these effects is the first step toward achieving a mindful and balanced digital lifestyle.
"When you are present, you can allow the mind to be as it is without getting entangled in it. "
– Eckhart Tolle
b) The Blue Light Dilemma: How Screens Affect Sleep and Mental State
Technology affects us on various levels. The blue light emitted from screens affects the quality and duration of our sleep, by disrupting our circadian rhythm. The constant influx of information and social media notifications can lead to heightened stress levels (maybe due to FOMO!). Moreover, the addiction to devices can hinder our ability to focus and maintain meaningful offline connections (meaning connecting to real people in real time).
To mitigate these effects and regain control, we consciously need to evaluate and moderate our digital habits. Incorporating mindful practices into our routine allows us to break free from the compulsive need to constantly engage with technology. It's about fostering a healthier relationship with our devices and, in turn, nurturing our mental well-being.
2) Strategies for Digital Balance
a) Cultivating Digital Mindfulness
Digital mindfulness involves being fully present and aware of our digital interactions. It's about acknowledging our online actions and their impact on our well-being. Mindfulness exercises, such as guided meditations and deep-breathing techniques, allocating specific time-slots for digital engagement, and consciously unplugging during the rest of the day are mindful habits that foster a balanced digital lifestyle.
b) Setting Boundaries to a Balanced Digital Lifestyle
Setting boundaries is crucial to maintaining a healthy relationship with technology. Establish specific time limits for social media, emails, and other digital activities. Utilize features on devices that enable app time tracking and automated reminders for breaks. Begin with creating tech-free zones within your living space, like the dining area or bedroom, to allow for uninterrupted, quality time with family and loved ones.
3) Screen Time Management Tips
a) Practical Tips to Manage Screen Time
Managing screen time effectively is vital for a balanced digital lifestyle. Begin by assessing your current screen time habits using built-in device tools or third-party apps. Once you're aware of your usage patterns, set achievable goals to reduce screen time gradually. Allocate specific time blocks for checking emails, social media, or work-related tasks, and stick to these schedules. Implement a digital detox day, where you limit screen usage to the essentials, dedicating more time to offline activities.
b) Engaging Activities Beyond the Screen
To reduce screen time, discover engaging offline alternatives that align with your interests. Consider hobbies like painting, reading, gardening, or outdoor activities like hiking or biking. Engage in mindfulness practices such as yoga or meditation, which promote relaxation and mental clarity. Encourage family activities that don't involve screens, like board games, cooking together, or storytelling sessions.
Got the idea for this newsletter when listening to The Power of Now: A Guide to Spiritual Enlightenment by Eckhart Tolle. A total gamechanger!
Just reminding ..
Launched my first online course on "Cultivating Good Habits in Children" on Udemy.
I had written a blog earlier about the same as part of the promotion. This project has been in the making for a long time as it needed me to learn new skills, unlearn a lot, and get over my biggest fears. But this is something close to my heart and had to be done.
Don't hesitate to go over the preview and recommend (if you feel like it) to your friends and family.
Interesting articles I read
​Hundreds to tiny arachnids are likely on your face right now – If you thought your expensive face cleanser or face wash was all you needed to keep your face clean, you've to read this article. Felt a chill down my spine after reading it.
​These 5 cities vanished without a trace. – If you're a history geek, this one is surely for you. It tells us about the places which have totally disappeared from our conscious memory yet somehow they've left still undiscovered traces of their glorious story. Amazing read.
Books by my bedside
Still reading American Prometheus: The Triumph and Tragedy of J. Robert Oppenheimer by Kai Bird and Martin J. Sherwin right now. Will need some more time to finish.
​Ivory Throne: Chronicles of the House of Travancore by Manu S. Pillai. It's been a slow week (from the reading point of view) what with all the festivities and family gatherings. Keeping my fingers crossed to catch up fast!
Just received some awesome gifts – two books Harry Potter e La Camera Dei Segreti by JK Rowling and Boy by Roald Dahl – both in Italian! Of course I've read both these titles in English but it's been a long time since I read something in Italian so I'm absolutely thrilled and excited. Time to brush my rusty Italian and relish these books.
Latest Blogs (in case you missed)
​
Take care till next time,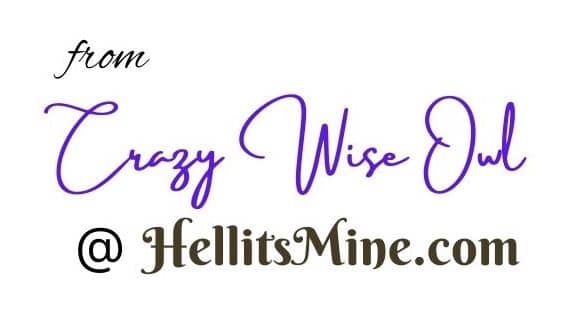 ​